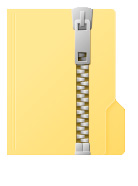 Use the links on this page to download the
course files for our course material.
No passwords are required. The files are zipped for easy downloading and will need to be unzipped on your
computer prior to use.
How To
If you are unfamiliar with what needs to be done to unzip, click the link below for a short tutorial.

How to download and unzip course files


Please contact us if you are having any issues with downloading the files.
MICROSOFT EXCEL
MICROSOFT WORD
MICROSOFT POWERPOINT
MICROSOFT ACCESS
MICROSOFT OUTLOOK
MICROSOFT VISIO
MICROSOFT POWER BI